Play to Win in a Game Where
Winner Keeps All
The recipe for excellent paid social is simple: receive a significant return on your advertising investment while getting your brand in front of interested potential and current customers.

It's never been easier (and more competitive) to launch a lucrative paid social campaign.
Today's social platforms are the strongest marketing tools ever made.
It's no surprise that paid social is almost required for brands looking to break into the big time. A report by VC firm Social Capital referenced in the Wall Street Journal noted that "Startups backed by venture capital in all sectors now spend 40 cents of every dollar raised on advertising on Google, Meta and Amazon."
Why? It works
The most successful brands have learned that data is the lifeblood (the juice, if you will) of a successful marketing campaign.
Play to Win in a GameWhere

Winner Keeps All
The essence of paid social is to use sponsored content or advertising to get your page and ads in front of third parties that are likely to engage with or purchase from your business.
The best paid social strategies are designed for long-term success, not just capturing a few flimsy one-time customers.
Every dollar you spend at the start of your digital marketing campaigns should still bring in dividends for as long as your company is alive. Your ad spend shouldn't just be limited to just initial customer acquisition.
You may look at KPIs like Cost Per Acquisition, Cost Per Click, and Return on Ad Spend to guide your marketing decisions, but there's much more that goes on behind the scenes.
A Meta Pixel
A Meta Pixel, for example, is a small, but extremely valuable, string of code placed on your website. It collects an enormous amount of data about the traffic on your site – juicy information that will help you optimize your ads, build targeted audiences for future campaigns, and remarket to people that have taken some sort of action on your website.
We love talking about Meta, and not just because we're one of the few Meta Ad Partner Agencies . Meta's ad platform is the most powerful marketing platform ever created, and a living and breathing example of how effective machine learning can be.

Enjoy the Fruits of Your Labor
One of the best ways to look at digital marketing and paid social is finding those magic machines where you can put in $1 and get back more (hopefully much more) than $1.It's kind of like finding a product-market fit for a new product, except it's matching a psychological incentive to an audience.
Often, those machines can be found in the Meta Ad manager.
For example, let's say your Meta Pixel collected the information of 10,000 visitors from an initial campaign. Let's call this Group A. Of those 10,000 visitors, 1,000 visitors added a product to their cart and entered their email. This will be Group B. Out of those 1,000 visitors, 500 completed their purchase – Group C.
You now have three useful audiences you can use for your future campaigns.
Your Pixel collected a wide breadth of information about Group A that validates whether people who saw your ad were interested enough to visit your site.
Group B acted on interest, but for some reason, the majority didn't complete their purchase.
The Pixel allows us to directly remarket to Groups A and B gauge how many times the members in each respective group needs to see an ad to make a purchase. This gives us a bunch of benefits:
We can test more personalized creative.
We can nudge potential customers into becoming customers.
We get another touchpoint to establish a better relationship with those who end up purchasing.
We build brand awareness with those that don't.
Group C, our buyers, is arguably the most valuable. We can use the information gathered from the Meta Pixel to create custom audiences that match the qualities of those 500 customers. So, in theory, our Meta ad campaigns could go out to tens of thousands or hundreds of thousands of people that resemble the buying profiles of your customers.
So, in your next campaigns, you'll spend much less money showing your ads to people that won't buy your products (and likely never will) and only get the most buying-ready interested eyeballs to your site.
Go Beyond the Pale
The value of having a holistic marketing mindset when doing paid social cannot be understated.
We see the effects of a single-dimension approach all the time: clunky and vague landing pages, ineffective product pages, and sluggish ad campaigns that drain marketing budgets and significantly reduce sales. Essentially, some marketers and entrepreneurs are funneling otherwise premium gasoline into a car with severe engine issues.

We go beyond just Meta ads to optimize conversion rates. Before they came to us, many of our clients were running ineffective and toxic campaigns that were draining their marketing budgets and barely delivering any results beyond the sporadic sale.
Jump in and analyze everything from the point of view of a potential customer and think of ways to make the user experience better while simultaneously pushing more and more conversions. For example, we use data collected from our tens of thousands of campaigns to gauge the best way to optimize the entire checkout flow.
We call this a JUICE cleanse. You need to get rid of all the bad stuff before you can use the good stuff.
Enter the Arena, Walk Out a Champion
Paid social is much deeper than simply knowing how to use Meta Ad Manager. Meta made its Ad Manager incredibly intuitive, so it doesn't take a rocket scientist to figure it out. However, it does take some seasoned marketing experience to understand how to beat the competition and pivot in an incredibly fast-paced dynamic environment that is only going to get more competitive.
Every year, hundreds of new brands and advertising agencies enter the digital space, driving CPCs and CPAs up.
We're firm believers in that when life gives you lemons, make juice. Great puns aside, being a formidable brand in the paid social landscape means you're not only competing with your immediate competitors, but you're also competing with every brand that is targeting your audience.
An Entrepreneur's Approach to

Viral Content Creation
A near-endless array of unique communities and content niches make TikTok Advertising a no-brainer for any brand looking to boost awareness, engagements, and conversions in a really big way. But far too many businesses either overlook the platform entirely, assume it's not for them, or lack the resources and expertise to create the kind of engaging branded content that goes viral on TikTok.
As entrepreneurs, we've each started and sold several companies before getting together at JUICE. We're passionate about digital marketing because we've witnessed first-hand the havoc a poorly conceptualized advertising strategy can inflict on a business. And we have absolutely no patience for the conventional approaches that have held our clients back in the past.
This is also why we view each of our client's companies as if they were one of our own. We know every dollar counts, and that feeling of aimless campaigns not getting clicks, pointless overspend, and low conversion rates irritate us just as much (if not more) it probably does you.
Paid social is often a full-time job, and it's difficult to compartmentalize in a single individual.
We've been able to harness the power of multiple brains that have spent cumulative decades in the digital advertising space to get our clients (not to toot our own horns) some darn impressive results.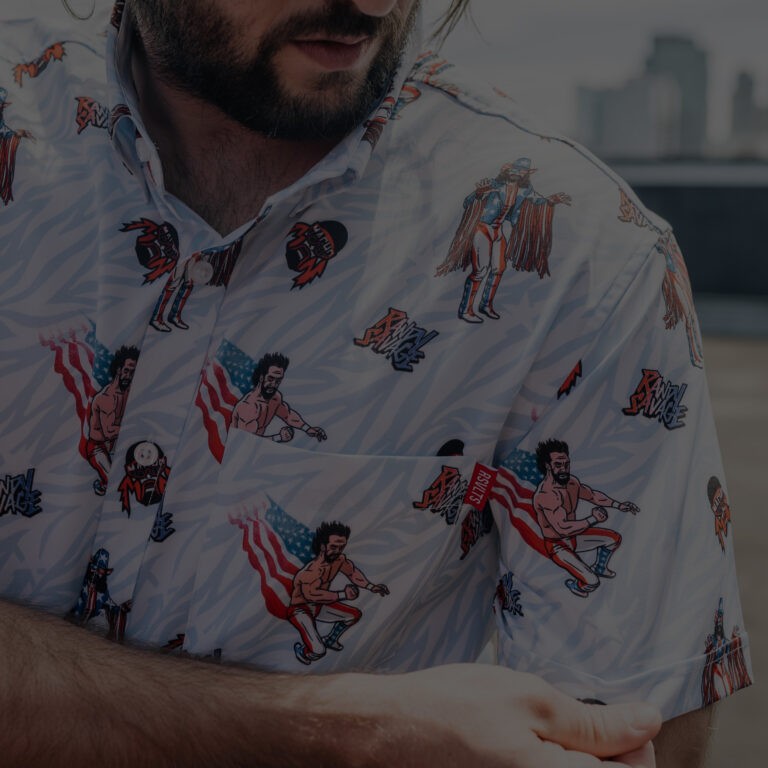 RSVLTS
Just look at how we helped RSVLTS use Meta's campaign budget optimization and dynamic ads for broad audiences and get them a 7x Return on Ad Spend.
Paleo Bakehouse
Or how we helped Paleo Bakehouse revamp its Meta ad strategy and reach its audience with more advanced campaign objectives and products, achieving a 4.1X Return on Ad Spend and 2.6X more purchases.
Pop Signs
Or how we helped Pop Signs get as much as a 79x Return on Ad Spend on their ads using Meta Custom Audiences, lookalike audiences and retargeted ads.

Those magic machines that can turn $1 into $4, or $7, $79,

and more

exist – and it's our passion to find them. It's taken us years of experimentation to even know which direction to look and to decipher the real from the fantasy. If you're ready to commit to scaleable long-term growth, we'd love to talk and learn more about your business.